Keystone Heights is known for its multitude of parks. Gold Head State Park has a variety of cabins available for rent, as well as picnic pavilions, nature trails, primitive camping, canoeing, kayaking activities, horse trails and wildlife viewing.

Keystone Beach at Lake Geneva allows residents and visitors alike to enjoy picnics and family outings. The Geneva Jungle at Lake Geneva is a 5,200 sq. ft. state-of-the-art playground completely built in 5 days via volunteer labor and community contributions. Young and old enjoy this park that brings enjoyment to many. The Pavilion is available for rent.

Tennis courts are located behind city hall allows residents to enjoy their favorite sport along with a basketball court adjacent.

Twin Lakes Park is the home of the Keystone Heights Youth Soccer Association which offers youth of all ages the opportunity to join one of the many teams. This association is supported by local individual and businesses.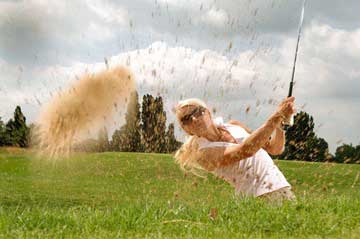 The Keystone Golf and Country Club was designed by Donald Ross and was built in 1927. Donald Ross was a golf course designer, born in Dornoch, Scotland, but became a citizen of and spent most of his adult life in the United States. He was involved in designing or redesigning around 400 courses from 1900–1948. Today this course is family owned and operated by long time residents of Keystone Heights.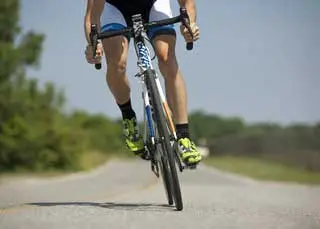 Nature and bike trails stretch from the city's heart North to Gold Head State Park and East and West along SR 100, where the railway tracks existed years back when trains traveled through the area. The tracks have since been removed and the area paved with asphalt. This traill currently extends from the town of Lake Butler to the town of Palatka, passing through Keystone Heights. This is part of the rails to trails project and is a great trail for walking, biking, skating, etc. No motorized vehicles are allowed on the trail.
This site is not the official site of the City of Keystone Heights, FL. It is provided to enable residents, visitors and those considering relocating to Keystone Heights, FL to have access to information pertaining to our Lake Area. Anyone possessing information that could be valuable and that is in keeping with the purpose of this site can submit their request by emailing the webmaster through the link provided to that effect. For information on Keystone Heights businesses, you may visit the website http://www.KeysoneHeights.biz. The owner of this website reserves the right to refuse to publish any and all information that is deemed to be unrelated to its purpose, or which contains offensive or inappropriate content for the benefit of the community. For information on the Starke area click here.